$2.99
Publisher:

Xplicit Press

Edition:

1

Available in:

Kindle, ePub

ISBN:

978-1-62327-149-7
Amazon Kindle
Google Play
B&N Nook
The Roman Slave Girl is a Historical/Ancient/Menage Erotica short story – M/F/F. This erotica short story contains explicit content, erotic situations, graphic language and is suitable for readers 18 and over.
When Quintus returns from a long trip to Rome, he finds his wife in the pool with a beautiful new slave girl. The newest member to their household is exquisite and just the sort of welcome-home present he expects from his darling wife. His wife deserves a treat, and she tells him that while she has made use of the girl, she hasn't worn her out. She makes it clear the girl belongs to him, but Quintus is all too happy to share the delights of her body.
He doesn't need much enticement, but Quintus encourages his wife to have the slave girl please her for his enjoyment.  This is almost too much for Quintus to stand until his wife reminds him that they have all night, and while they have the slave for their pleasure, she knows how to please him best.  It is something he knows all too well.
Available on Kindle, Nook, Apple & Android Devices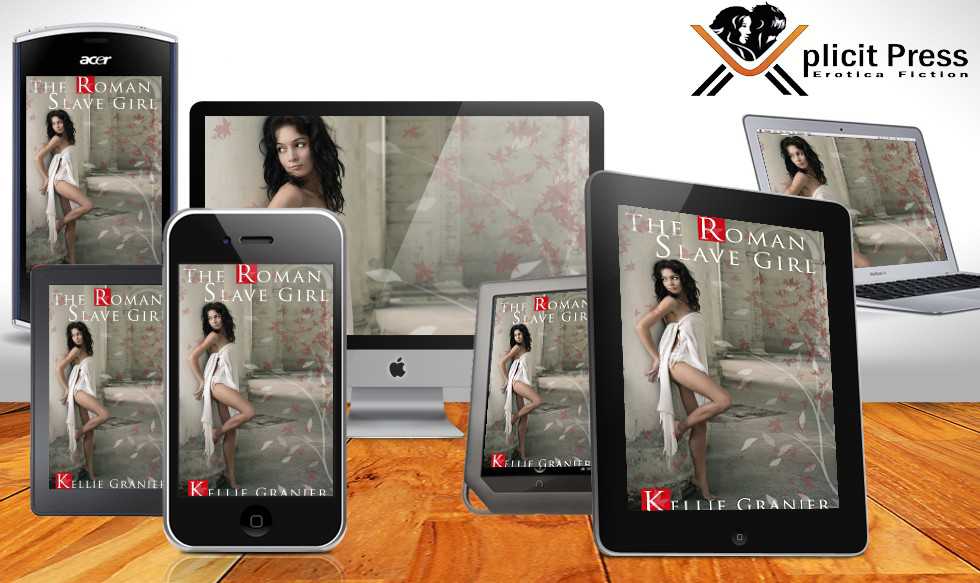 Purchase From Retailers Below: