$2.99
Publisher:

Xplicit Press

Edition:

1

Available in:

Kindle, ePub

ISBN:

978-1-62327-178-7
Amazon Kindle
Google Play
B&N Nook
The Nun Game is a BDSM, Taboo, Menage Erotica short story – F/F/M. This erotica short story contains explicit content, erotic situations, graphic language and is suitable for readers 18 and over.
Honey and her master bring us another BDSM adventure, but this time, Daddy's other submissive Kitty is coming along for the ride. Honey and Kitty are surprised to find the two nun costumes that Daddy has laid out for them to wear. Daddy must have a game in mind for them, a game in which they'll play the role of the innocent nun and he'll play the part in which he's the priest who takes advantage of them.
Honey has always been a compliant sub for Daddy, listening to his every instruction, but his new request of her to play the role of a nun strikes a nerve in her. Honey grew up heavily influenced by Catholic tradition. Although Honey has put her days of spirituality behind her, something about this game seems a little too naughty. Kitten finds the whole idea of this game to be exciting, and Honey feels like she has to compete with Kitty in order to make her master happy. Will Honey be able to abide by Daddy's rules and play the role of the wicked nun? Or will she receive his most harsh punishment yet?
Available on Kindle, Nook, Apple & Android Devices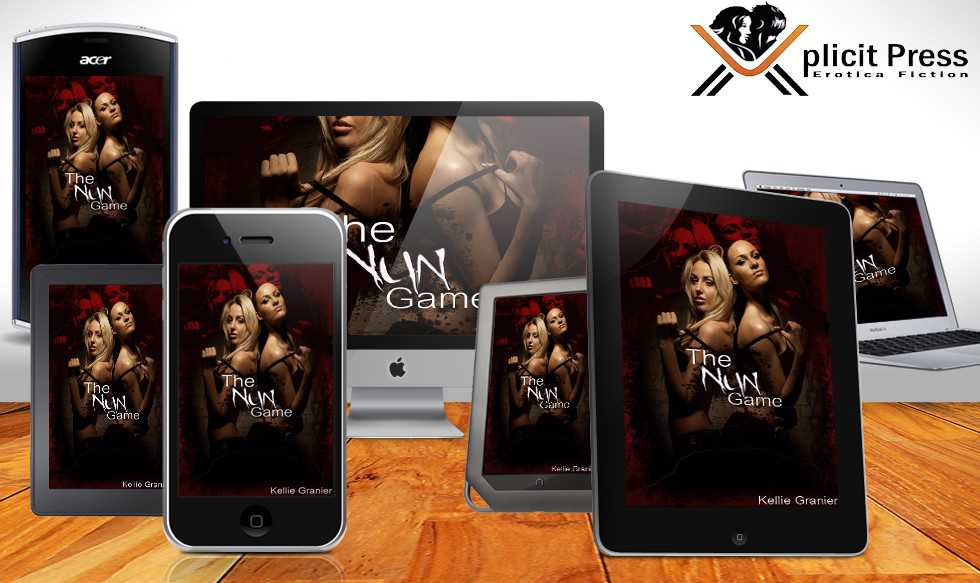 Purchase From Retailers Below:
Amazon Kindle
B&N Nook
Smashwords
Apple iBooks
Google Play
Kobo